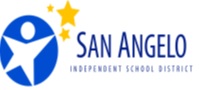 San Angelo ISD is excited to announce MySchoolBucks is accepting payments for
2019-2020
San Angelo ISD is committed to offering meals to students that are convenient, economical, and healthy. We offer convenient on-line resources that are available 24/7 for parents to monitor their child's cafeteria account.
We look forward to partnering with you to help your child have a great day at school.
What is MySchoolBucks?MySchoolBucks is an online payment service that provides parents the ability to securely pay for meals, monitor student cafeteria purchases, and receive email notifications for low account balances. You can view recent purchases, check balances, and set-up low balance alerts for FREE!
Why should I use this service?
Please take advantage of the options to monitor balances and prepay your student's meal accounts. Prepaid meal accounts help the lunch lines go faster and gives students more time to eat, relax, and play. It also gives you the peace of mind of not having to worry about looking for lunch money every day or worry that it might get lost, stolen or used for something other than lunch.
How do I Enroll?
Go to www.myschoolbucks.com and register for a free account.

Activate your account and add students. You will need your student's name and school ID number.

Make a payment to your students' accounts with your credit or debit card.

A program fee will apply. You will have the opportunity to review any fees and cancel if you choose, before you are charged. Reminder: Electronic checks are not accepted by San Angelo ISD at this time.
If you have any further questions, please visit www.myschoolbucks.com and select the Help/FAQ link. If you need assistance with the enrollment process, please call MySchoolBucks Customer Support at 1-855-832-5226.
Additional Information Parents Need To Know:
Each student in the district has an individual cafeteria account assigned to them that tracks their cafeteria purchases and payments. The student's account contains information if the student is eligible to receive meals at a reduced cost or no cost, or must pay the full meal price.
Simplified Account Balance – a single or one balance amount is maintained for each student cafeteria account. Funds deposited into the student account can be used for school meals and general item purchases in the cafeteria. General item purchases include all items sold a la carte in the cafeteria such as ice cream, snacks, beverages, and extra menu item servings.
Reminder: Students are not allowed to charge any general items per District policy. For more information about the District's charge policy visit www.saisdschoolnutrition.com under the prepayment options tab.
Cafeteria Account Balances – Account balances are updated each evening to reflect the current day's cafeteria purchases. Payments made with a credit card are collected nightly and will normally show up in your child's account on the very next school day. All cafeteria account balances remaining at the end of the previous school year are carried forward to the new school year.
Simplified Convenience Fee (applies only for on-line payment transactions) MySchoolBucks charges a set rate of $2.49 each time a payment is made online with a credit or debit card regardless of the amount of purchase. Parents can apply money to multiple student accounts, even at different campus locations within the district, with one single credit or debit card online payment transaction.
Helpful Hint: Using the practice of applying funds to multiple accounts at the same time or making larger deposits into the accounts in one online payment transaction will save parents time and money. Cash and check payments will still be accepted at all school cafeterias.
It is our pleasure to provide meal services for your children and hope that they join us often.